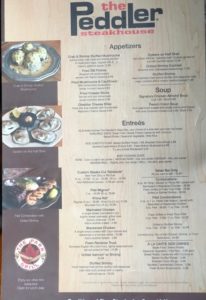 There is just about nothing as scrumptious as a good steak dinner. A juicy warm steak with mash potatoes and a salad is the definition of perfection. There are many places that you can get a steak dinner, but there are few that set themselves apart as a "Steak dinner experience". There is one place in Gatlinburg that has made a name for themselves and kept a reputation as a go to steakhouse for decades.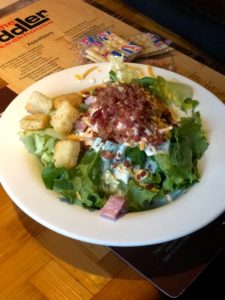 The Peddler Steakhouse is not only a staple steakhouse, but is seeping in Smoky Mountain history. From the foyer to the dining room, each and every corner of this restaurant has history. The mural at the front desk as well as the stained glass windows were both designed by artists that are local to the area. The millstones within the restaurant and outside of it, are millstones that were actually used at some point to grind corn and wheat. One of the most picturesque parts of the restaurant is that it sits right along side the Little Pigeon River. However, the most intriguing aspect of the restaurant is that the structure itself is built around the original Ogle Cabin. This restaurant is vast in it's history, and can be learned more about by asking your waiter, who is always happy to share the Peddler's history with you.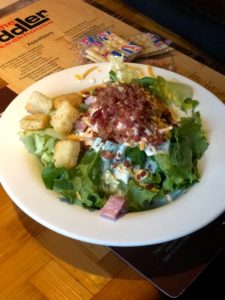 The appetizers need not go without recommendation here. They have an excellent variety. However, the stand out dish  is most definitely the stuffed shrimp. Of course, no steak dinner is complete with a fresh salad. The Peddler has one of the largest salad bars you will ever have the pleasure of picking from. From different types of lettuce, to smaller "salad" types, the Peddler has everything you could want out of a salad bar. The dressings are also fantastic.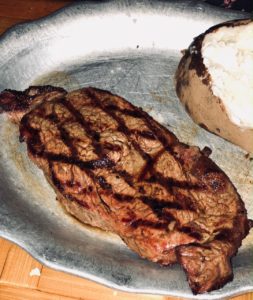 Now salads and history are important in a good steakhouse, but is the steak good? It's absolutely excellent. Your steak quest starts out with your very own steak peddler coming to your table and cutting your selection of steak to your specifications right in front of you. The experience doesn't stop there, because the chefs make sure that they cook your steak exactly as you have asked. Never have you gotten a medium well steak, cooked more to the perfect temperature of medium well. Nothing over cooked or under cooked.  As one would expect, the peddler does offer various selections of seafood and chicken as well. But who wants to forgo the steak experience here?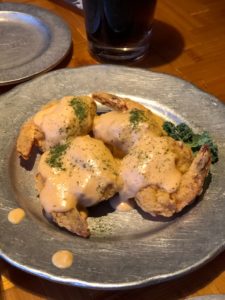 To top of the evening, if you have any room left, the Peddler has a very nice offering of desserts. Anything from Creme Brulee to Cobbler, and Pies to Brownies, they have you covered. Pair it with a wine from their large selection or a coffee and you've got yourself the end to a perfect evening.
F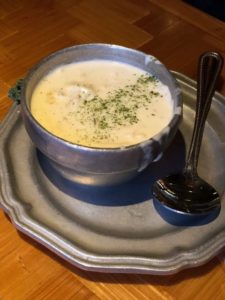 rom wonderful views, stories of days of old, and arguably some of the best steaks around, the Peddler is going to be a dinner destination  you don't want to miss on your next Smoky Mountain visit. If you've never been before, stray from one of the normal stops and try this intriguing restaurant. One thing is for sure whether it's your first visit or your tenth, you will not leave the Peddler hungry, and you'll surely be back.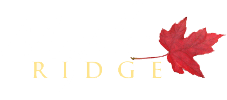 *For more recommendations on restaurants and attractions call the office or email us and let our wonderful staff assist you.
You may also email the blogger for recommendations at thatbabblingbrooke@gmail.com
Places Mentioned: https://peddlergatlinburg.com/our-menu/
Get to know the Blogger: http://www.thatbabblingbrooke.blogspot.com