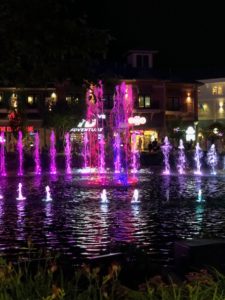 Imagine a place where there is ferris wheel, merry-go round and an arcade. No it's not a town fair. This place also has shopping for mom and dad, restaurants to satisfy the whole family, and everything else you could possibly imagine to occupy every member of your family for hours and hours. Does this place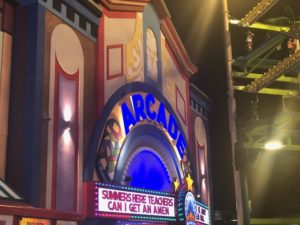 actually exist? Of course it does! Right here in Pigeon Forge no doubt! It is a place called The Island! Although, it would take quite an extensive amount of time to go through everything that The Island has to offer, so this will just be one installment of all the superb attractions that The Island has to offer. The first edition will focus on attractions.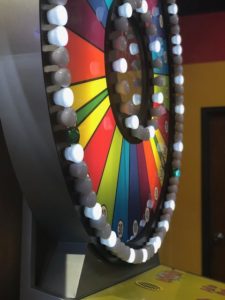 One of the first attractions will entertain your children as well as your inner child. The Island has an absolutely fantastic arcade. It is equipped with everything one would expect out of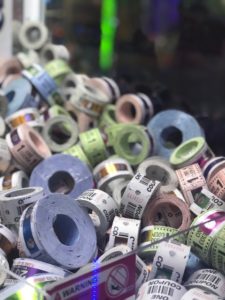 an arcade and more. Let out your inner Toy Story character with as many crane games as you can possibly imagine. Relive your younger days with skee-ball and basketball. Of course they have your racing games as well as air hockey. The arcade at the island even has new fun and exciting games like pong shootout and many many more. Don't forget before you leave to go cash in all those hard earned tickets for those few tootsie rolls and bouncy balls!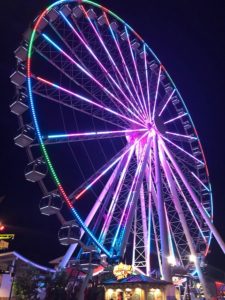 The Island also has an attraction that can be seen far and wide in various areas of Pigeon Forge. That attraction is the absolutely ginormous Ferris Wheel. The Great Smoky Mountain Wheel stands an astounding 200 feet tall. This is unlike regular ferris wheels, as each seat is completely enclosed. Each of the gondolas will fit up to 8 people. Beautiful views of the Smoky Mountains can be seen for miles and miles while riding this large wheel! This is a must do when visiting the Island.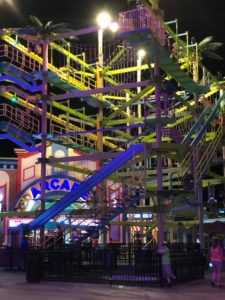 One of the newer attractions at the Island is the rope course. The rope course is complied of two different courses. One of the courses is for children below 48" and the second is for anyone over 42". There are obstacles and zip lines, as well as a simulated free fall area. There is always a certified employee on site to make sure that your child safely completes the course. The course for smaller children is also parent accessible. The ropes course lets your child tower above everyone else and lets them feel a sense of adventure and accomplishment. As they move from course to course they will feel as though they are swinging from the trees and ropes. They can look down on their family and friends cheering them on, as well as see all the sights surrounding them! If your child is an adventurer, then this attraction will be something they will love.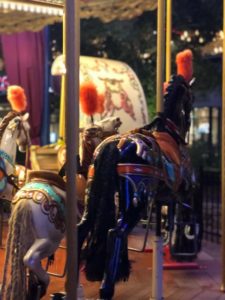 The Island has attractions for everyone. It also features a Merry-Go-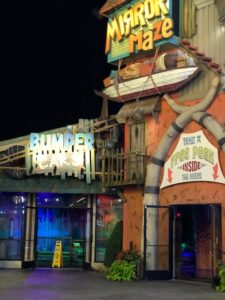 Round, and a Mirror Maze to satisfy those carnival enthusiast. One of the most exciting attractions is the Escape Game, which will be featured in its own post coming soon! There is no denying that there is so much to do at the Island that there should dedicated around it. Even if the attractions were the only thing there, it could keep you busy for hours. However, there is so so much more to explore at the Island. Stay tuned in the weeks to come for the next installments in the Island editions of this blog.
Call the office today to book your reservations and ask the ladies what their favorite attraction at the Island is!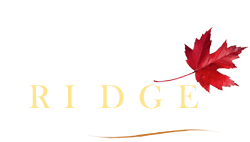 Meet the Blogger: http://www.thatbabblingbrooke.blogspot.com