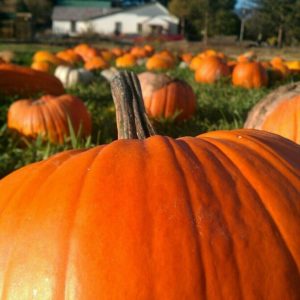 Right about now, the leaves on the trees are slightly starting to turn on the ends, the cool breeze is coming in at night, the morning fog is whipping through the mountains, and all the signs that fall is coming are in sight. There is nothing more calming than watching the season change from summer to fall. Life seems to slow down a little. The rush of cramming all the summer fun in is over, the hustle and bustle of the holidays will come soon, but for now, everything is quiet and calm. Nature itself seems to just take a big sigh of calmness. There is absolutely no more beautiful place to take in this change, than in the Great Smoky Mountains.
There is nothing that screams autumn more than a fall festival. We have plenty right here in the Smoky Mountains. Two of which are highly recommended. The first of course, is Dollywood's Harvest Festival. The Harvest Festival runs from September 28- November 3. Here you can see the featured Great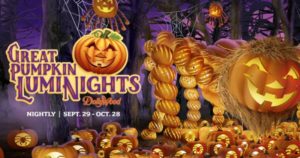 Pumpkin Lumi Lights. During this time you can also find more artisans than any other time of year at Dollywood. There are art makers from all over the world here to show you that craftsmanship and the arts are still very much alive. Watch as glass blowers blow the most beautiful vases, or a blacksmiths hammers out a new tool. There will be vast amounts and varieties of music as well.  There is something for everyone during the Harvest Festival at Dollywood.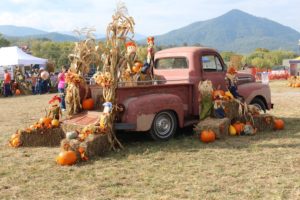 Wears Valley also has a fall festival, just right down the road from many of our cabins. Drive through the winding mountain roads and get a glimpse of the beautiful changing mountain colors on your way to the Wears Valley Fall Festival. This fall festival is only one weekend, and it is happening this year on October 19-21. Here you can see local arts and crafts tables set up for you to take home a little bit of the Smoky Mountains for yourself. Home decor, handmade soaps, and more will be available for you to browse through. There will be pumpkins to take home and carve, divine southern cooking, and a wide variety of entertainment. This is an event for everyone and you don't want to miss it.
Next up on the list of fal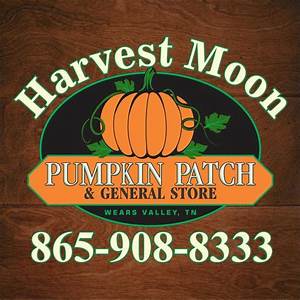 l traditions is corn mazes and pumpkin patches. We are in no short supply of those here. The Harvest Moon Pumpkin Patch is just right down the road from the Maples Ridge office, in Wears Valley. Here you will find a days worth of fall activities. They've got everything from kettle corn and pumpkin patches, to hay rides and a corn maze. You can also find some homemade candles and jellies inside, as well as goats and deer outside for feeding and petting.

Just a little ways off in Sevierville you will find Kyker Farms. Kyker Farms is a place that you can take your whole family by day, and let the older ones in the group enjoy by night. They have a paint ball hayride that is sure to be a ball of fun, as well as a corn maze. However, when the daylight turns to dark, the scarecrows come alive and the corn maze goes haunted! Don't miss out on all the fun at both of these fall attractions.
If you want to have the complete old time southern feel during your stay make sure to check out a couple of general store while you are here.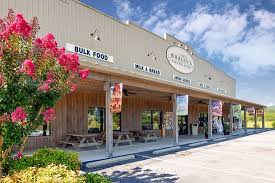 Located just a little ways down Wears Valley Road, you will find two. Waley's General Store just off Walden's Creek and Wears Valley General Store. Both of these locations have an excellent assortment of preserves, souvenirs, and unique items that you can't find anywhere else. You will feel like you have stepped into your favorite western movie, so make sure to take time to stop by one or both of them.
As you can see, we are in no short supply of fall festivities. Corn mazes and old time stores, will have you feeling all the feels this fall season in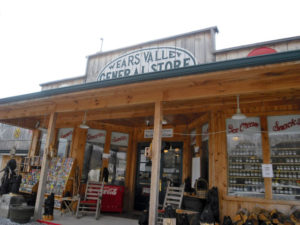 the Smokies. You can't go wrong no matter  what you decide to do. Even if you just sit back in the quiet of your own cabin and watch the leaves change while drinking coffee on the porch, there is no more relaxing time than autumn here. Oh and speaking of cabins, make sure to book yours today at Maples Ridge Homepage. or call us at 865-908-8970.