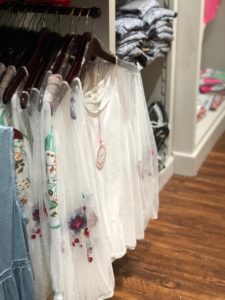 In your dreams there is a magical land where we can shop for things for the entire family. A place where you can get all the shopping done including clothes, shoes, gifts, trinkets, and so much more, while the kids play, and the husband is also entertained! Well dream no more, because this place truly exists within The Island in Pigeon Forge. During this group of installments about the Island, one can learn about all the attractions the Island has to offer, however, this installment will focus on all things shopping.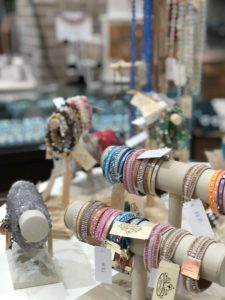 There are two boutiques that offer very unique and beautiful clothing and gift options for adult women within the Island. Southern Charm offers a great selection of Pandora as well as beautiful sophisticated boutique clothing. Shop around and you will see all the gorgeous everyday jewelry selection to go with the array of outfit choices that they have to choose from. You are sure to find something for a date night out or a casual stroll down the parkway in this southern boutique!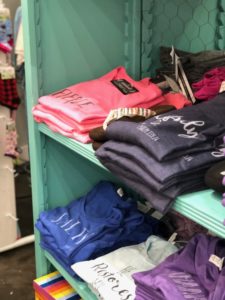 Stand Apart is also a women's boutique within the island and has a huge variety of gifts as well. They have bath bombs, faith based graphic tees, clothing, and even the most beautiful bath robes. One of the items that stands apart here is the Hello Mello pajamas.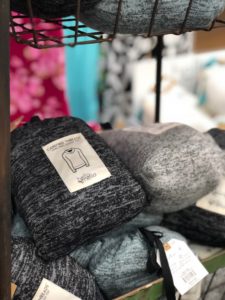 They have to be the softest pajamas you will ever feel! Make sure to head on over to either of these boutiques if you are looking for unique gift ideas or new elegant clothing.
Natural Comfort Footwear ( Not pictured) has all those hard to find shoes that your teenagers are asking for. Believe it or not, you will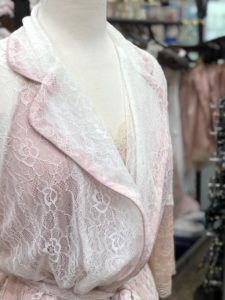 probably find some astonishingly comfy shoes in this store for yourself. They carry brands such as Birkenstock and Ugg for those picky teens. They also have shoes for the adventure lovers, including Teva and Chaco. If you are looking for comfort they have you covered with Dansko and Vibram FiveFingers. Look no further than Natural Comfort for you footwear needs.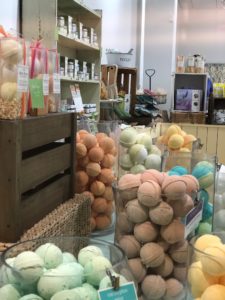 If you are a bath lover then you will love Nourish! This company is based out of Savannah, Georgia. You can just smell the love that's put into their products from the moment you walk into the door. They feature natural bath products made with some of the absolute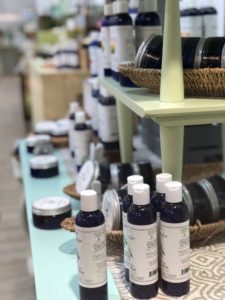 best ingredients. They have ginormous bath bombs, body products, and everything in between. One of the more mesmerizing products here is a bar that you can rub on your skin to keep the mosquitoes away. This product is safe for your whole family, including your fur babies.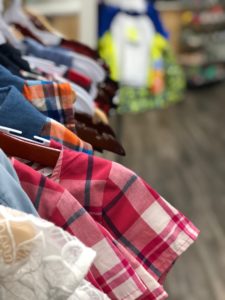 We can not forget the little ones when talking about all things shopping. Gotcha boutique has some of the cutest children's clothing. They have everything you could possibly need for your little one. Forget your child's swim suit for the hot tub? No problem, this boutique has "Gotcha". They also carry backpacks.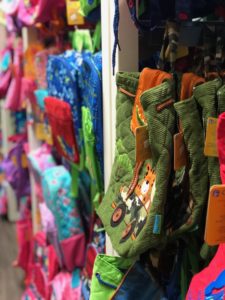 Pick one up for your trip to Dollywood or a hike through Cades Cove so your children can feel all grown up carrying their own items throughout the day, all while taking off some of the load from mom and dad! From a item forgotten in the packing process to back to school time, this little shop has everything you what and need for your children.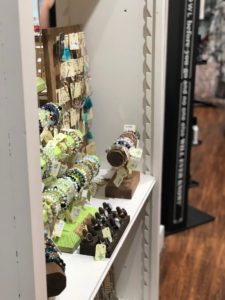 There are so many more shops to explore, and they will all be included in other installments of "On Island Time". Some of those shops include customizable gift shops, the Tervis Tumbler store, art and decor shops, candy stores, and even some little niche shops throughout the Island. There are so many wonderful aspects that the Island has to offer, you just about can not experience it all in one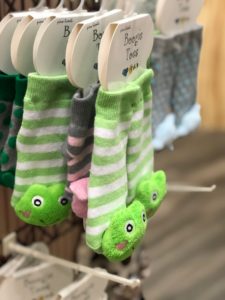 day. Through this series we will  to break it all down for you based on category, so that you can get the most out of your day or days at the Island. No matter which stores you visit, what restaurants you dine in, or which attractions you decide to take part in, the Island is not a destination you are going to want to skip on your next Smoky Mountain Vacation!
Now get to booking your Maples Ridge Cabin so you can have a fabulous place to relax after all that shopping!
http://maplesridge.com/properties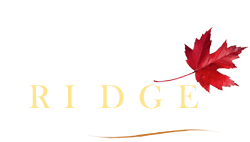 Meet the Blogger: http://thatbabblingbrooke.blogspot.com