With cooler weather already upon us, the excitement of fall leaves and campfires takes over. The cooler months also bring the question of inside activities. While the cool weather is perfect during most of the day, the night can get a little chilly. In this blog we will share a list of recommendations for you to enjoy this beautiful weather and also have a great time in the Smokies!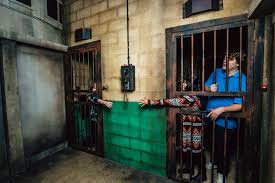 The Smokies is not in short supply of escape games. Escape games are tons of fun for families with older children or groups of friends. However, they can be a bit expensive, so you want to make sure that you pick the right one. Coming soon we will take a deeper look into them individually, but for now we will give you the recommendation for the one we think is most worth your money. The Escape Game at the Island in Pigeon Forge is hands down the BEST escape game company in the Smokies. The games are challenging, but unlike some of the other companies in town, their games have a flow to them. They make their games so that it is harder to skip a step. Some escape games are hard to follow. This is hard to explain until you experience one, but trust us on this! Their games are challenging, yet exciting, but not frustrating. The employees are vary attentive to your group during the game, unlike some other venues. They have an assortment of games ranging in difficulty level, but all of them are exciting and fun! Prices will vary depending on game. This is absolutely one of the best things to do on a chilly night! Make sure to book early! Time slots go fast!
Ripley's Believe It or Not Aquarium, is an inside attraction for all ages. This aquarium is ever changing and adding new features. They have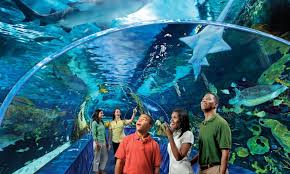 shark, stink ray, and even penguin attractions. It is within walking distance of the Gatlinburg strip, making it easily accessible during times when you want to take a break from walking around shops on the strip and warm up inside. It has an interactive play area for kids, so parents can take a breather and let their children's imaginations run wild into the depths of the ocean wonders. Tickets will run adults $32.99 per person while kids will range from $7.99 to $17.99 depending on age. Take into consideration that they have hours of attractions and it's money well spent.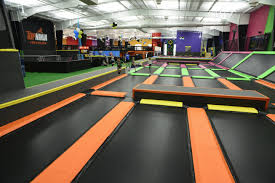 If you want something specifically for the kids to enjoy, take them to Top Jump. What better way to end the night and run out everyone's energy than a few hours of bouncing on bed sized trampolines? There are also plenty of other things to do here besides jump. There are obstacle courses, climbing challenges, as well as an arcade, dodge ball, and basketball. No doubt that here everyone from all ages groups can find something to do to keep entertained. Top Jump has a variety of pricing, from individual tickets, individual packages, and group packages. The most popular will run you $23.99. This will include 2 hours of jumping, climbing, the ninja course, and a bottle of water. So get to jumping over to Top Jump on your next visit to the Smokies.
Of course there are plenty of other places to go and things to see when it's cold out. There are plenty of dinner shows to choose from, museums to see, food and drink tasting galore. No need to fret about what to do on a chilly night in the Smokies. So just come on and we'll greet you with a warm place to stay when you get here. Make sure to book fast, everyone loves the Smokies this time of year!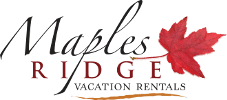 https://www.maplesridge.com/