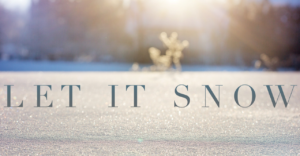 The mountains are coming alive with the flurries of pure white snow already this season. What more could you ask for than the beautiful Smoky Mountains covered in a fresh blanket of snow? But what is the best way to take advantage of the snow, you might ask? Here are a couple ways to enjoy the freshly fallen snow this winter season!
Ober Gatlinburg

The first thing to do for any adventure lover is to hit the slopes! Ride high on the mountain top at Ober Gatlingburg. Ober offers down hill skiing for all skill levels. They even have small hills for children and beginners. These slopes have been a staple winter attraction in the Smokies for decades. They offer a variety of attractions other than skiing, like an ice skating rink, snow tubing, snow zone, mountain coaster and more. They have everything you need to enjoy your time here. There is no need for you to have your own skiing equipment or even your own snow attire. They are limited on the attire that they have available so make sure to get there to rent early. Jacket and pant rentals run $12, per piece per day, while helmet rentals are only $6. Time on the slopes run anywhere from $20 to $30 depending on whether you are tubing or skiing and at what time of day you get there. Prices are for the full day. Two day passes are also available. View the slopes via  webcam on their website before your visit, to view all the fun!

 Pigeon Forge Snow
If you are more of an indoors person, but still want to experience the snow, head on over to Pigeon Forge Snow. They have only been open a year, but we are hearing some buzz about it. Here you can experience the same fun as tubing outdoors, in the comfort of an indoor location. One hour of snow tubing will run $21.99, but for a limited time they are running a $19.99 special if you book and pay online.This is a little steep when you compare it to the full day price of Ober.  Although not quite the same as the real stuff, they do also offer free play in their snow. However, this time of year, you can probably walk right out the door and do that for free. Then again, 30 minutes of free play is only $7.99, so the comfort of the indoors could be worth it to those with small children who don't want the windy conditions of playing out in the real snow.
Your Home Away From Home
This brings us to another way to enjoy the mountains newly white dusting…..just walk right outside your cabin. The Smoky Mountains receive a good bit of snow during the winter months, so it's a good chance that you will see some during your  visit. The forecast is even calling for flurries this weekend! In the event you do get lucky and are here to experience the snow, you can walk right outside and enjoy it from the front porch. Take yours kids outside to play in it, or enjoy the falling flakes while staying cozy and warm in the hot tub. Bundle up by the fire in your cabin and enjoy the views all around with those you love this most, this holiday season!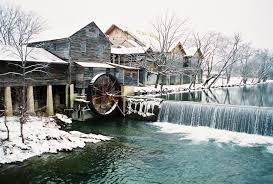 There is nothing more cozy and relaxing than snow fall in the Smoky Mountains. The scenic views just get even more beautiful when draped in freshly fallen snow, sparkling like the sugar on your favorite Christmas cookie. So grab your loved ones and a blanket to cozy up with in front of the fireplace and you're all set to head out on your adventure to the Smokies.
Make sure to call early to save your spot for your next winter getaway. Also make sure to sign up for our weekly email to keep up to date on the the fun and excitement happening in the area, as well as deals on your favorite cabin.