Now we all know that there are those signature places that we like to go eat and explore. However, there are new attractions and places to eat coming in 2019.  In this installment, all things food and beverage will be the topic of conversation.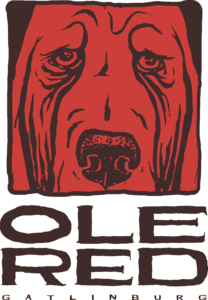 One of the new restaurants is located in Gatlinburg and it's opening is highly anticipated. Country music superstar Blake Shelton is opening up his restaurant and bar, named after one of his most popular songs, "Ole Red". It will tentatively open in March of this year. Ole Red will be open right down the street from Jimmy Buffet's Land Shark restaurant, where Hard Rock was previously located.
According to their website, live music is set to begin on March 4th. This may give some insight to when they are planning on opening, although no firm date has been announced. Their calendar does however indicate that there will be live music every night of the week at Ole Red.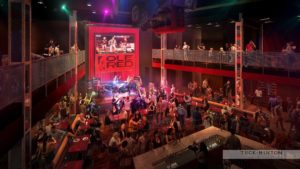 The menu is that of  traditional southern-American cuisine. You can expect burgers, chicken, Bbq, and fries. One interesting menu item is funnel cake! Anybody can agree that's going to be delicious! The restaurant and bar is two stories, and seems to have plenty of room to accommodate a very large crowd. It is expected that this may be a new crowd favorite! Keep an eye out for the official opening date!

 The next new restaurant is also an entertainment venue of sorts. An adult arcade if you will. Some will already know and love this place, as it is a national chain. Dave and Buster's is coming to Pigeon Forge! Located at 1548 Parkway Sevierville, TN 37862, right across from the Tanger outlets. According to some internet news reports, it is scheduled to open in a couple weeks.
 Dave and Busters offers a variety of bar food and adult beverages. You can expect to see menu items such as burgers, nachos, and pretzel dogs. While they do have their signature drinks you can also expect to see staple beverages on the drink menu such as an old fashion and long island iced tea. Dave and Busters has all the arcade games you could ever want, as well as places to sit and watch your favorite sporting event. You do have to buy a play card to play the games here. The machines do not accept cash. However, they do offer play and eat combos starting at $17.99. Be on the look out for Dave and Busters opening soon!
These are two of the most talked about restaurant openings in the area this year. It is imagined that there will be more announced throughout the year, but these two are the next on the horizon. Be sure to keep checking back for more news on new openings. But for now make sure to go ahead and book your stay ,and make plans to visit these two new locations as they are set to open in the not so distant future! If you want to be one of the first ones to walk through the doors of these new locations, do not hesitate to book your trip!