There are always fun and exciting things happening around Pigeon Forge. There are also new and extraordinary experiences coming to town. You will never have to do the same thing twice when you come to Pigeon Forge, but we promise you'll want to. Let's take a look at some new attractions that may very well become your new favorites.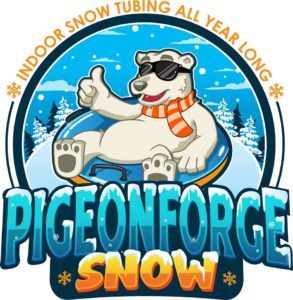 Just opened, Pigeon Forge Snow is going to let you experience snow tubing and snow play all year long. If you are a snow fanatic and you live in an area where snow is not the norm, this is going to be a go to destination for you. The facility is open now and the snowing tubing portion of the facility will be open soon. Already here, and didn't bring "Snow wear"? No worries. Pigeon Forge Snow stays a consistent 70 degrees on the inside. They are open from 10-10 everyday, so this will fit into any schedule. Because the age limit begins at 3 years old, this facility is likely something that is suitable for your whole family. So get ready to have some fun in the fluffy stuff and head over to  pigeonforgesnow.com to check out all upcoming dates and more information.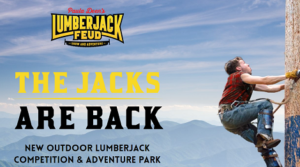 Do you have a love for all things Lumber Jack? Well Paula Deen (yes the lover of all things home cooking and lots of butter) is hard at work to give you an up close look at all the fun and excitement in the life of a Lumber Jack. Coming in early May, Paula Deen's Lumber Jack Feud will be an open air arena that sits up to 350. Conveniently located right on the parkway between lights #2 and #3, this will surely be fun for the whole family. Paula Deen is going to have something for each member of your family. This show will be located within an adventure park that will have a roller coaster, zip line, aerial kids playground, multi-level adventure park, and an 80 foot jump tower. This attraction is going to be a hit and the anticipation of its opening will surely have you bursting to visit Pigeon Forge. Once the facility is up and running you can be certain we will let you in on the adventure. Check out lumberjackfeudtn.com for more information on opening dates.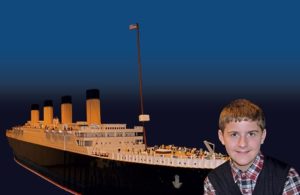 Are you a Lego fanatic, a lover of art or history, or even someone who just loves museums? Well you are going to want to visit the Titanic Museum during their 2018 season. Located within the museum is the largest lego replica of the Titanic in the world. This lego giant was built by a 10 year old boy with the help of his grandfather. Looking for something to focus on, Brynjar, who has always had a love for the titanic and is also autistic, took the blue prints of the titanic and a made a lego titanic to scale. The replica is made out of 56,000 lego bricks and sits 26 ft long. Brynjar has expressed in several interviews that this project helped him get through the fog and has brought him so much joy. The replica is a beautiful representation of the Titanic and it, as well as the museum around you will have you traveling back in time. This is a must see when visting Pigeon Forge this season. Go to titanicpigeonforge.com for ticket and time information.

As you can see Pigeon Forge is guaranteed to be booming with new and exciting adventures this year. These new attractions will be a great addition to all your old favorites and we know that you are planning your next trip right now. Make sure to get booking soon! This is an exciting time here in Pigeon Forge and we are waiting for you!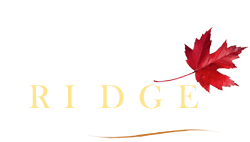 Links to mentioned destinations:
http://www.pigeonforgesnow.com
Get to know the blogger: http://www.blogspot.com/thatbabblingbrooke