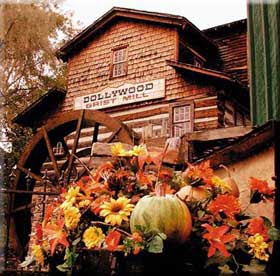 There are many entertainment venues in the Smoky Mountains, but one that reigns above the rest, something that is entertaining for all ages and all members of the family, is Dollywood. If you have never visited Dollywood before, let me give you an inside look. It is more than your average "theme park", it is truly an experience.
The atmosphere of Dollywood is absolutely exceptional. The attractions are perfectly nested in between the exquisite old time scenery and natural aspects of the Smoky Mountains. Ladies and gentlemen dressed in old time attire run the shops, rides, and attractions. The rides are spectacular ,but they are truly a secondary aspect of Dollywood.
There is an assortment of shows within Dollywood, from gospel singings to bird shows.
There are many displays of trades, such as glass blowing, candle making, and iron works. You will also find a bird sanctuary filled with a beautiful array of feathered friends, including the symbol of America itself, the bald eagle. You might also enjoy a leisure ride through the mountain on an old time coal burning train, and you might just get a show in between. As you can see, there is more to do than thrill seeking in Dollywood.
However, for those thrill seekers, you will not be disappointed. Dollywood has a mini fair for rides geared more toward the little ones, as well as an area with bigger roller coaster rides. It also has zip ling, and a massive ropes course. Throw in a mix of water rides and a miniature waterpark, and you have the perfect combination. If all of this is not enough to have you planning your next visit, take a look at a couple of the seasonal adventures that Dollywood has to offer.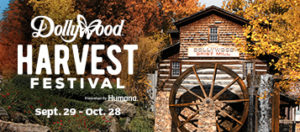 Now through October 28th Dollywood is offering the Great Pumpkin LumiNights. LumiNights features thousands of carved jack-o-laterns. LumiNights in an addition to the Harvest Festival that is also going on during the month of October. Harvest Festival is more of your day time atmosphere where LumiNights follows your Dollywood adventure into and beyond the dawn of the day. LumiNights has features such as a glow maze, glow face painting, and master pumpkin carvers. This is a incredible time at Dollywood and one you do not want to miss.
Also during the Harvest Festival, Dollywood is filled with even more craft displays than usual. On top of the crafting displays mentioned above, the Harvest Festival takes the time to highlight crafters from all over the country. These crafts include, corn husk creations, dough bowl carving, loom weaving, fiddle making, and an huge assortment in between. Visit dollywood.com for a full list of those crafts as well as the name of the craft demonstrator and their hometowns.
Another featured event during the month of October is the Southern Gospel Jubilee. During this time there will be over 500 southern gospel concerts held. These concerts take place at the Back Porch Theatre located inside Dollywood. If "I'll Fly Away", "Amazing Grace", and " How Great Thou Art" are songs that hold true in your life, these concerts are ones that you are going to want to plan a trip to take part in.
So whether you are 2 or 92, Dollywood has something for you to enjoy. Fall is an excellent time to visit Pigeon Forge so you want to make sure to get your vacation booked today. As always make sure to call our wonderful staff at Maples Ridge to start your next adventure in the Smoky Mountains.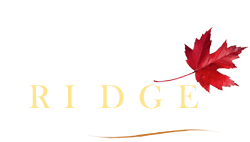 -Get to know the blogger at http://www.thatbabblingbrooke.blogspot.com